Our Appointment System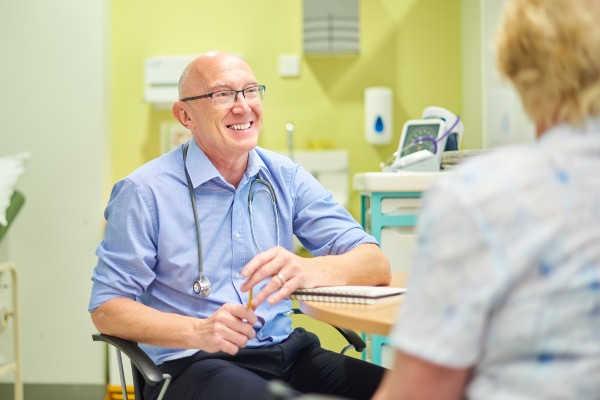 Book Your Appointment
Contact the surgery in the following ways:
Practice Nurses and Healthcare Assistant
A nurse is in attendance during surgery hours for general nursing duties, including attention to wounds and dressings, removal of stitches, blood tests, swabs, ear syringing, routine blood pressure checks, injections and immunisations (including travel vaccinations).  All nurses are trained on long term condition management. They will see patients for annual reviews with regards to Diabetes, Breathing illnesses, Kidney disease and heart disease.   
Our healthcare assistants is available to take blood, blood pressures, suture removal, healthy lifestyle advice, smoking cessation follow up appointments, diet advice and MOTS every weekday by appointment only.
Please note that all nurse and healthcare assistant appointments are booked up to 6 weeks in advance, please make sure you phone and book your appointment in plenty of time.
Extended Opening Hours
Manor and Park Group Practice does open outside of out normal working hours to enable patients that may work or find it difficult to attend in working hours. To find out when our next out of hours clinic is please call our reception team.
Please note: These consultation slots are particularly provided for people who work and find attending the practice difficult during working hours, but can be used by anyone (although if you can attend during the day, we would appreciate being able to keep the early morning and Saturday morning appointments open for those who need them). Home visit requests made before 6.45am to 8.00am on Thursday and Saturday mornings will be referred to the Out-Of-Hours service, and not the practice.    
We Are A Training Surgery
We are happy to announce that Manor and Park Group Practice is now a Training Surgery.
This means that we will have a variety of different Doctors at various levels of their training. These Doctors are qualified Doctors who are now specialising in General Practice (GP).
We also have a variety of different Medical Students at various levels of their training.
Evening and Weekend Appointments
We are able to offer evening and weekend appointments to our patients at other surgeries across Sheffield (HUB'S) for GP's and Practice Nurses.
If you prefer an evening or a weekend appointment for an acute, not a long term condition, then please ask Reception when the next appointment is at your chosen HUB. You can choose from the following locations:
Fairlawns Hub - Middlewood Medical Centre, 621 Middlewood Road, Sheffield, S6 1TT
Flowers Hub - The Flowers Health Centre, 87 Wincobank Avenue, Sheffield, S5 6AZ
Woodhouse Hub - Woodhouse Health Centre, 5-7 Skelton Lane, S13 7LY
Further Information